September 20, 2022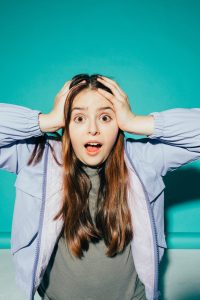 A dental filling can last for 7-20 years before needing to be replaced. Various factors affect the lifespan, but eventually, you'll need a new one. Over time, your filling may fall out, but don't panic! Here's what you should do if you have lost a dental filling.
Common Reasons Fillings Fall Out
Dental fillings don't last forever. It's not unusual for the material to lose its bond with your tooth over the years, which can be caused by several things, like:
New decay
Chewing too hard
Eating hard, chewy, or sticky foods
Grinding or clenching your teeth
Trauma to the root or tooth
A chemical reaction that compromises the bond
Although you want to catch a compromised filling before it turns into a dental emergency, that's not always possible. If the unexpected happens, you're going to need to see a dentist sooner rather than later. If you wait too long to have your filling replaced, a minor issue can turn into a big problem, like an infection.
How to Handle a Lost Filling
If your filling comes loose, the first thing you should do is calm down to assess the situation and follow the appropriate steps, which include:
Call Your Dentist
Contact your dentist to explain the situation. If you're in pain, they may recommend coming into the office right away. However, if you aren't having any discomfort, you may be scheduled for their next availability.
Gargle with Salt Water
Mix 1/2 teaspoon of salt with a cup of warm water to rinse your mouth. It will clear away any debris and kill bacteria that can damage your vulnerable tooth. Gargling with salt water can also provide temporary pain relief.
Save the Filling
Place the filling in a hard container with a lid and bring it with you to the dentist. They might be able to reuse it, but you'll probably need a replacement.
Keep Your Mouth Clean
Your exposed tooth will be susceptible to bacteria that can lead to new decay or infections. Keep your mouth clean with a good oral hygiene routine to prevent additional complications.
Protect the Tooth
Avoid chewing with the tooth until after it has been repaired. Eat softer foods and chew on the opposite side of your mouth.
Manage Any Pain
Take an OTC pain reliever to manage any discomfort. You can also apply a cold compress to numb the area.
Use a Temporary Solution
Use dental wax to protect the tooth while covering any sharp or jagged edges.
A lost filling is stressful, but you don't have to navigate the situation alone. Your emergency dentist will provide the quick care you need so you can get back to more important matters.
About Dr. Henry Hsue
Dr. Hsue earned his dental degree at the Boston University School of Dental Medicine and has taken hundreds of hours of continuing education to treat the most complex oral health concerns. If you have a dental emergency, he will address your pain and save your smile. Contact our office today to request your consultation.

Comments Off on Lost Dental Filling? You Need an Emergency Dentist
No Comments
No comments yet.
RSS feed for comments on this post.
Sorry, the comment form is closed at this time.