Emergency Dentist — Bothell, WA
Let Our Dentist Address Your Emergency!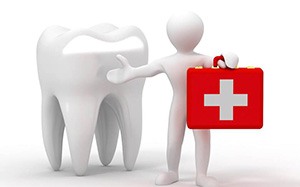 Dental emergencies can be a scary experience, and to make matters worse, they tend to occur at the most inconvenient times. It's important to remain calm when you or a loved one experiences severe pain or damage to one or more teeth. After all, time is of the essence in many cases. Please don't hesitate to contact Annigan Dental in Bothell, WA.
Why Choose Annigan Dental for Emergency Dental Care?
Same-Day Emergency Appointments
Advanced Dental Technology
Dental Insurance Welcome & Flexible Financing Available
What to Do in a Dental Emergency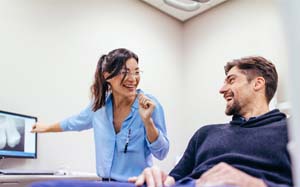 Call our office. We'll schedule you as soon as possible, likely on the same day as your injury. Over the phone, we'll provide tips to help you manage your situation while you wait for your appointment.
See Dr. Hsue for an emergency exam. When you get to our office, Dr. Hsue will immediately perform an emergency exam to identify the underlying problem. If needed, X-rays will be taken to better understand what's going on.
Get the care you need. Our team will work quickly to create a custom treatment plan to get you out of pain. We'll do what we can to address your issue and prevent it from worsening.
The Most Common Dental Emergencies
If you're experiencing a dental emergency in Bothell, the first thing you should do is call our team at Annigan Dental. We're trained and well-equipped to handle everything from untreated dental infections to sudden physical oral injuries. In the meantime, you can review the tips below for how to handle a few of the most common dental emergencies we see.
Understanding the Cost of Emergency Dentistry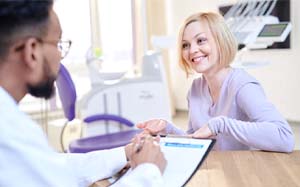 If you are in need of urgent dental care, you shouldn't let financial concerns stop you from getting the treatment you require. At Annigan Dental, our team will always communicate costs upfront so you aren't caught off guard by surprise fees. The last thing you want is for your emergency to get worse, so don't hesitate to get in touch with us to learn the cause of your symptoms and your financing options to resolve them. Keep reading below to learn more about the cost of emergency dentistry in Bothell.
Every Dental Emergency is Different
Because every dental injury or infection is different, it's essentially impossible to know how much your emergency treatment will cost until we can perform an examination. However, compared to medical emergencies, receiving an emergency dental exam is relatively affordable. After looking at your mouth, we'll know which treatments will best meet your needs. Common solutions to dental emergencies include:
Root canal therapy
Extractions
Dental crowns
TMJ treatment
And more!
Before beginning treatment, we will provide you with an accurate cost estimate and walk you through the various payment options, including insurance and flexible financing.
Taking Care of Your Smile Can Save You Money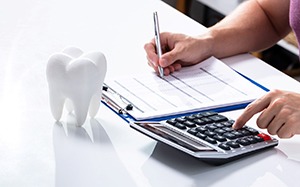 While some dental emergencies are unavoidable, many occur due to unchecked infection or untreated damage. Simply practicing excellent oral hygiene at home and visiting your dentist regularly for routine checkups can potentially save you thousands of dollars over the years.
If it's too late to prevent dental trouble and you already have an urgent issue, don't wait to see an emergency dentist in Bothell. Unlike body aches and pain, tooth infections and injuries typically do not heal or go away on their own. Instead, they can grow worse over time and cause further damage that will require more extensive – and expensive – treatment in the future. When it comes to caring for your smile, being proactive really can save you money!
Does Dental Insurance Cover Dental Emergencies?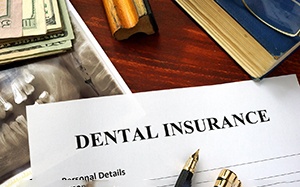 While every insurance plan is different, most include some form of emergency coverage, such as one fully covered emergency exam per year. In addition, root canal therapy, extractions, and other services commonly associated with tooth pain often receive partial coverage. Annigan Dental is an in-network dental care provider for many major PPO plans. Our knowledgeable team will be happy to help you understand the details of your insurance plan and maximize your benefits.
Other Options for Making Dental Emergencies Affordable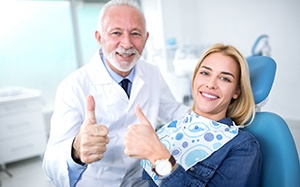 There are plenty of options besides insurance to reduce the cost of emergency dentistry in Bothell. For example, qualified patients can take advantage of convenient financing through established companies such as CareCredit and Lending Club. Both of these trusted partners allow patients to break down the cost of emergency dentistry into manageable monthly payments. Many of their plans include little to no interest, even for those without good credit history.
At Annigan Dental, we believe emergency dental care could be affordable and accessible to everyone, and we guarantee that our work will be worth the investment through our guaranteed quality policy. If you are suffering from severe tooth pain, do not hesitate to contact our office!
How to Prevent Dental Emergencies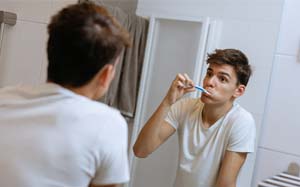 While dental emergencies aren't entirely avoidable, there are several steps you can take to significantly reduce your chances of dental disaster. Here are some tips to keep in mind:
Visit Dr. Hsue every six months for a checkup and cleaning
Practice good oral hygiene (i.e., brush twice a day, floss daily, rinse every day with an ADA-approved mouthwash)
Wear a protective mouthguard during physical activity
Avoid poor habits (i.e., smoking, using teeth as tools, biting your fingernails)
Dental Emergency FAQ's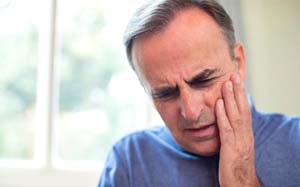 Dental emergencies come in many different forms, which only makes them more difficult to manage if they occur. If you've never experienced a dental emergency in Bothell before, your first thought might be to panic or go to the emergency room. Instead, simply give our practice a call and we'll schedule you for a visit and walk you through the steps to improve your condition. If you have questions regarding emergency care, please take a moment to read through our FAQs below.
Will I need a root canal for treatment?
Not necessarily. The only way to know for sure is to visit us for a detailed examination and X-ray. If a root canal is needed, it's because an infection or a severe amount of tooth decay is present in the center of the tooth. This is where the sensitive and vulnerable pulp and nerve endings are located. If you're experiencing a severe toothache as well as a fever, it's more likely that you'll need a root canal. The good news is we perform treatment right here in our office!
What if my toothache goes away? Should I still visit?
Many people believe that occasional toothaches are normal, but this is not the case. Even if your toothache does go away on its own, that doesn't mean the underlying problem that caused the toothache has magically gotten better. For example, you may still have untreated gum disease, tooth decay, or even an infection that could get worse and cause toothaches later. Get to our office right away the moment you notice chronic tooth pain.
How can I prepare for a potential dental emergency?
Dental emergencies are more common than you'd think, and that's precisely why it's important to be prepared in the event one does appear. After all, the last thing you want to be is caught off-guard. While you won't be able to treat the emergency on your own, you can make yourself more comfortable and improve your condition before you do arrive by keeping the following items in a ready-to-use dental emergency kit:
Our office phone number, which is (425) 549-9671
Painkillers (ideally ibuprofen)
Saline solution
Salt
Bottled water
Small container with a lid
Gauze pads
Disinfecting wipes and/or hand sanitizer
Hydrogen peroxide
Cotton balls
Clove oil (as a natural anesthetic)
Will my dental issue get better on its own?
It's extremely unlikely that your dental issue, whether it's a toothache, broken tooth, or oral infection will get better without professional intervention. Unlike a common cold or a minor cut or bruise, dental issues only get worse the longer they go without treatment because they are not able to repair themselves like other parts of the body can. You can take painkillers for now, but don't let that replace an emergency visit to our office.
If my child knocks out a baby tooth, is it still a dental emergency?
Yes! While baby teeth are meant to come out on their own, they are not meant to come out before they are ready. If your child experiences a lot of oral bleeding or discomfort after a baby tooth comes out, either as the result of a bad fall or while chewing a very hard substance, treat their avulsed baby tooth the same way you would an adult tooth. That means calling our office for a same-day emergency appointment as well.