Cosmetic Dentistry in Bothell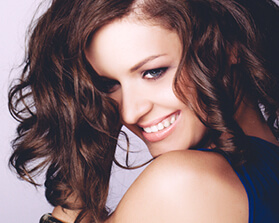 While helping you achieve and maintain excellent oral health is our team's top priority, Dr. Henry Hsue also understands that many patients want to enjoy a smile that looks as great as it feels. At Annigan Dental in Bothell, we're happy to offer a variety of cosmetic dentistry services designed to seamlessly erase visual flaws like stains, gaps, chips, cracks, and much more, replacing them with a gorgeous, natural new look. We're sure we can give you something to smile about with our comprehensive, quality care!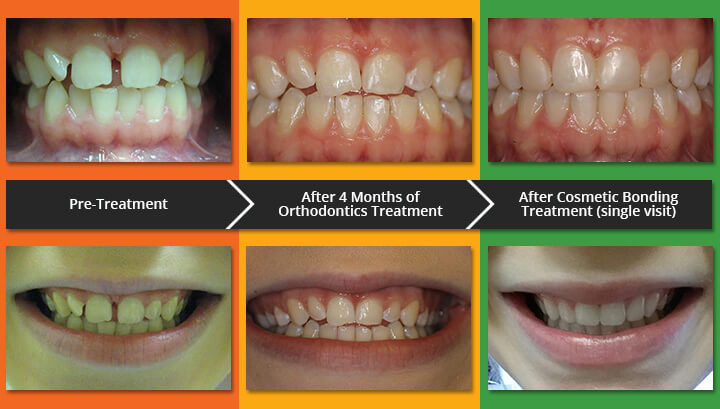 In-Practice KöR Teeth Whitening
Teeth can become lackluster over the years for a variety of reasons, including age, genetics, certain medications, and a love of coffee and wine. If you've got a big event coming up and you'd love nothing more than to regain your brilliant smile, our team is here to help with revolutionary in-practice KöR whitening. This system restores your teeth's ability to absorb oxygen and allows them to deeply absorb the new oxygen from the whitening gel, dissolving stain molecules – even tetracycline (medicinal-based) stains that other whitening solutions can't treat! The treatment consists of several weeks of take home applications followed by one to two in office appointments depending on the type of staining. Once you're finished, you'll be amazed by your brand-new, radiant look.
At-Home Teeth Whitening
Some patients prefer to improve the shade of their smile in a much more gradual manner, which is where at-home kits become an ideal cosmetic option. Our Bothell, WA dental team will provide you with custom-made oral trays and high-grade bleaching gel; all you need to do to achieve your dream results is to wear both together for a certain period of time each day. The treatment can revolve around your personal schedule, and you're able to relax in the comfort of your own home. Sometimes, changes can be seen after the very first day, with the most significant results usually occurring after two weeks of applications.
Porcelain Veneers
If you want to change the shape, size or color of your teeth, Veneers can often be the perfect solution. Veneers are a type conservatively placed thin 'covers' that can be bonded to your teeth. It can be made from composite or porcelain/ceramic materials. For some conditions, we can even place the Veneers without reducing the size of your existing teeth. That means no shots, no drilling to create your new smile. Dr. Hsue will start by discussing with you what your goals are and offer several options that can help your smile reach its full potential.
Additional cosmetic treatment options offered include:
Are you ready to make a change? Our team at Annigan Dental would love to help you. Contact our Bothell, WA practice today if you have any questions about our cosmetic dentistry services, or if you're ready to schedule a free consultation. We love seeing patients of all ages, and we're sure you'll enjoy spending time in our comfortable, high-tech office. Your new smile will be protected by our quality guarantee policy so you can rest assure knowing your investment will last. Our office also serves the nearby areas of Woodinville, Kingsgate, Kenmore, Mill Creek, Kirkland, Lake Forest Park, and beyond.