Cosmetic Dentist – Bothell, WA
Say Hello to Your New Hollywood Smile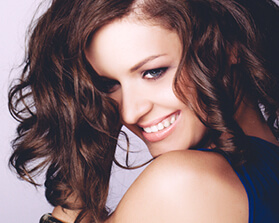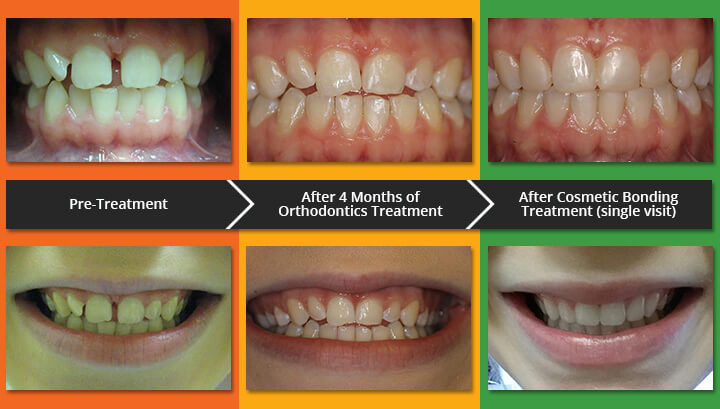 In-Practice KÖR Teeth Whitening
Teeth can become lackluster over the years for a variety of reasons, including age, genetics, certain medications, and a love of coffee and wine. If you've got a big event coming up and you'd like nothing more than to regain your brilliant smile, our team is here to help with revolutionary in-practice KöR whitening. This system restores your teeth's ability to absorb oxygen and allows them to deeply absorb the new oxygen from the whitening gel, dissolving stain molecules – even tetracycline (medicinal-based) stains that other whitening solutions can't treat! The treatment consists of several weeks of take-home applications followed by one to two in-office appointments depending on the type of staining. Once you're finished, you'll be amazed by your brand-new, radiant look.
At-Home Teeth Whitening
Some patients prefer to improve the shade of their smile in a much more gradual manner, which is where at-home kits become an ideal cosmetic option. Our Bothell, WA dental team will provide you with custom-made oral trays and high-grade bleaching gel; all you need to do to achieve your dream results is to wear both together for a certain period of time each day. The treatment can revolve around your personal schedule, and you're able to relax in the comfort of your own home. Sometimes, changes can be seen after the very first day, with the most significant results usually occurring after two weeks of applications.
Porcelain Veneers
If you want to change the shape, size or color of your teeth, veneers can often be the perfect solution. Porcelain veneers in Bothell are a type of conservatively placed thin "covers" that can be bonded to your teeth. They can be made from composite or porcelain/ceramic materials. For some conditions, we can even place the veneers without reducing the size of your existing teeth. That means no shots and no drilling to create your new smile. Dr. Hsue will start by discussing with you what your goals are and offer several options that can help your smile reach its full potential.
Tooth-Colored Fillings
In the old days, metal fillings were the only option when it came to treating cavities. While they certainly get the job done, they stand out in your smile, making a noticeable difference from your natural teeth. These days, Dr. Hsue, your trusted cosmetic dentist in Bothell, WA, uses tooth-colored material as an option to fill cavities. This composite resin material can be color-matched to effortlessly blend in with the rest of your smile. No one will even have to know you ever had a cavity!
Learn More About Tooth Colored Fillings
Six Month Smiles™
Maybe you want a straighter smile, but you feel like you're too old to wear traditional braces. Fear not, Six Month Smiles might be just what you need. It utilizes clear brackets attached to a thin, tooth-colored wire, so they're barely noticeable. As the name implies, treatment only takes six months on average, with some cases taking anywhere from four to nine months. This depends on the severity of your misalignment. Still, it's much better than years spent in regular braces!
Learn More About Six Month Smiles
Invisalign™
If you'd like to straighten your smile without the awkwardness of metal braces, Invisalign may be right for you. These sets of clear plastic aligner trays subtly shift your teeth into a more aligned position over the course of 12-18 months on average, significantly shorter than the two to three years that metal braces typically take. In addition, Invisalign aligners are removable, allowing you to take them out to eat, drink, brush, and floss. You can still enjoy all your favorite foods and virtually no one will notice that you're even undergoing orthodontic treatment.
All-Ceramic Restorations
If you need an aesthetic as well as a restorative procedure, like fixing a broken tooth, look no further than all-ceramic restorations at Annigan Dental. We offer crowns, bridges, inlays, and onlays in tooth-colored materials like porcelain and ceramic to help restore your oral health and leave your smile looking naturally beautiful at the same time. The materials perfectly mimic tooth enamel, right down to the way they reflect light. They're pretty much indistinguishable from your natural teeth.
Learn More About All Ceramic Restorations
Are you ready to make a change? Our team at Annigan Dental would love to help you. Contact our Bothell, WA practice today if you have any questions about our cosmetic dentistry services, or if you're ready to schedule a free consultation. We love seeing patients of all ages, and we're sure you'll enjoy spending time in our comfortable, high-tech office. Your new smile will be protected by our quality guarantee policy so you can rest assure knowing your investment will last. Our office also serves the nearby areas of Woodinville, Kingsgate, Kenmore, Mill Creek, Kirkland, Lake Forest Park, and beyond.
Understanding the Cost of Cosmetic Dentistry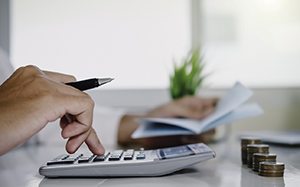 There are a variety of cosmetic dental options out there to help you achieve the smile of your dreams. However, you may be concerned about the cost of your treatment. Because everyone's smile is different, so is the cost of their treatment. During your consultation with us, we can discuss specific numbers and your financial options. Until then, here are some things to take into consideration.
What Cosmetic Dental Service is Right for Me?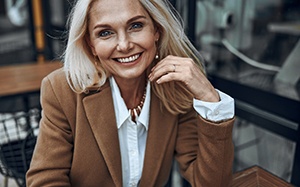 We offer several different cosmetic options. Here are some of the most popular services our patients choose:
Teeth Whitening – Teeth whitening can be completed in our practice or in the comfort of your own home with a professional whitening kit. This treatment is relatively quick and one of the most affordable cosmetic options available. You will see beautiful results that can last anywhere from a few months to a few years.
Veneers – Veneers are a more costly cosmetic solution, but they are the easiest way to transform numerous aspects of your smile at the same time!
Invisalign – If you suffer from misalignment or bite issues, Invisalign could be the solution you're looking for. You can achieve a straighter smile without metal brackets and wires. However, this is an investment and usually costs several thousands of dollars.
Cosmetic Dentistry Can Be an Investment Worth Making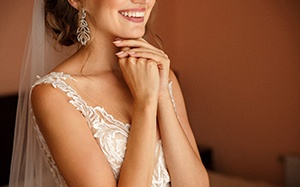 Cosmetic dental treatments may seem costly at first, but it's important to remember that they are an investment in the future of your smile, so you will reap the benefits for many years to come. Showing off a smile that you're proud of can make you feel more confident and improve your self-esteem. This can result in better relationships, a more vibrant social life, better professional achievements, and an improved quality of life!
How to Make Cosmetic Dentistry Affordable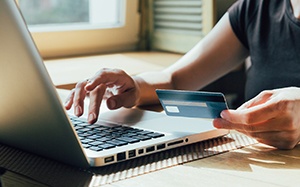 Cosmetic dental treatments are rarely covered by dental insurance because they are usually considered to be elective procedures. However, this doesn't mean that you will be left completely on your own. We accept payments through third-party financing companies, like CareCredit and Lending Club. This way, patients can utilize affordable monthly payment options with little to no interest. To learn where you can apply or for more information on your financial options, don't hesitate to give us a call.
To find out exactly how much your treatment will cost, schedule a consultation with us. We're eager to help you achieve the smile of your dreams!