Dentures – Bothell, WA
Replace Your Teeth Without Breaking the Bank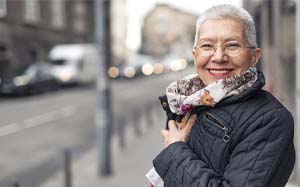 Missing teeth impact every aspect of a patient's life, and it affects approximately 178 million Americans. Eating, speaking, and smiling are a challenge for those who are missing several, most of, or all of their teeth. At Annigan Dental, Dr. Henry Hsue and his outstanding dental care team can help you replace your teeth without breaking the bank. If you're looking for an affordable, high-quality way to restore your smile, this may be the answer. To learn more about dentures in Bothell or to schedule an initial consultation, just give us a call and we'd be happy to help you get your smile back!
Who is a Good Candidate for Dentures?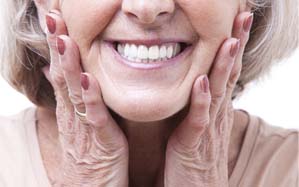 Dentures are an excellent option for people who are missing anywhere from a few to all of their teeth. No one wants to struggle with their daily tasks, like eating and speaking. Depending on the number of teeth you're missing and where they're located in the mouth, a personalized plan can be created just for you. If you have any preexisting oral health issues, like tooth decay or periodontal disease, these will need to be treated and eliminated ahead of time. Maintaining excellent oral health is the number one priority before moving forward.
Types of Dentures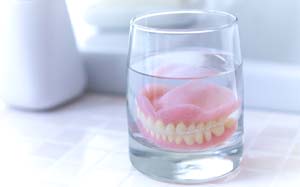 Depending on your individual needs, our team will help to determine which of the following denture types is right for you:
Partial Dentures
For patients who are missing several teeth, a partial denture, often simply called a partial, can fill in these gaps. Traditional partials are created by bonding replacement teeth to a gum-like base that clips to remaining teeth using metal wires or brackets. For patients who have sensitivity to metals, we offer metal-free partial dentures. Made from flexible materials, these partials connect with the surrounding teeth through suction or adhesive just like a traditional, removable full denture would.
Full Dentures
Full dentures are used to restore chewing ability, vocal clarity, and facial shape to edentulous patients. Those in need of full upper or lower arch tooth replacement will be fitted for a custom dental prosthetic. A ceramist at our trusted dental lab crafts a dental prosthetic that replicates a patient's lost smile. The teeth are adhered to a base that mimics the look of natural gum tissue. Once the full denture is crafted, our team will place them to ensure comfort and proper fit. Necessary adjustments can be made to give you perfected results. Most full dentures remain firmly in place thanks to natural section, but some patients prefer the added security provided by dental adhesives.
Implant Dentures
For patients looking for a more stable, longer-lasting restoration, dental implant dentures could be the answer. We will first place a series of dental implants throughout the jawbone before attaching the customized restoration. With this type of denture, you can expect 70% of your natural chewing function to be restored. They are designed to last for decades with proper maintenance and care, so you don't have to worry about making any alterations or having them replaced periodically. To make a good candidate for this type of denture, you will need to have a strong jawbone to support it. This will be discussed at your initial consultation.
How Dentures are Made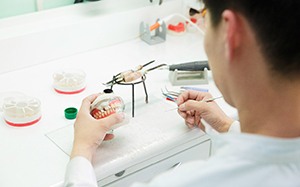 If you're considering dentures in Bothell,  maybe you'd like to know how they're made. After all, these prosthetics will potentially go in your mouth – it's only fair to see what went into them. Still, maybe you aren't sure where to start learning the facts. As it happens, though, Annigan Dental is here to help: listed below is a summary of denture parts and how labs make them. Please read it to understand denture treatment better.
What are Dentures Made Of?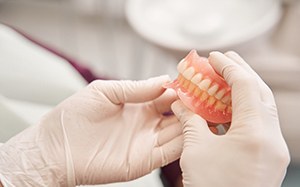 No matter the type, all dentures have two crucial parts: the base and the artificial teeth. Each one plays a significant role in the appliance's overall function. As for why that's the case, review the details below:
Denture Base – A denture's base sits on the patient's gums and supports the artificial teeth. As such, it's colored pink to blend with its surroundings. Furthermore, a lab can typically make one from acrylic, nylon, porcelain, resin, or metal.
Artificial Teeth – Per their name, dentures' artificial teeth are their tooth-replacing portions. Most labs make them from resin or porcelain, ensuring lifelike results. That said, porcelain is the more popular of the two materials - it looks and feels like natural tooth enamel.
The Denture Creation Process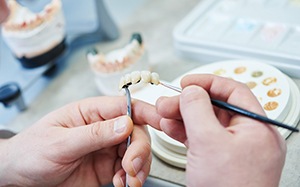 To be clear, each denture is custom-made for a patient's mouth. Therefore, making one necessarily involves a multi-step process. So, here's a look at how denture actions proceed:
Step 1: The dentist takes a dental impression of your gums. After doing so, the resulting model is sent to a lab that makes the final dentures.
Step 2: Once crafted, the lab sends wax dentures to the dentist/prosthodontist for a fitting. Assuming patient and dentist approval, the restorations are returned to the lab for completion.
Step 4: A technician boils the dentures to remove their wax portions. This individual then places the prosthetics in a flask to pour plaster. Subsequently, the flask is placed in hot water to melt the dentures.
Step 5: The lab worker makes holes in the artificial teeth so new material can attach. A liquid separator is also added to the plaster layer to prevent the acrylic from sticking. The same acrylic is then injected into the flask to replace the wax.
Step 6: The worker removes the plaster to reveal the prosthetics. Later, they place the dentures in an ultrasonic bath to remove leftover plaster.
Step 7: After cutting away excess acrylic, the technical polishes the restorations
Step 8: The patient returns to the office for fitting and final adjustments.
Adjusting to Your New Dentures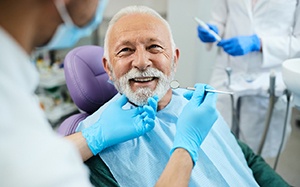 You'll likely feel some discomfort when you start wearing dentures. In fact, adjusting to them can lead to soreness and trouble with eating or speaking. Even so, these aches will fade quickly enough. Your new restorations will feel like natural teeth before you know it.
Of course, there are ways to speed up the adjustment process. One approach is to eat soft foods that reduce or avoid chewing-related soreness. Others, meanwhile, are to strengthen your facial muscles or use dental adhesives.
When you go about acclimating, do be cautious. You'll likely need to see your dentist if any denture aches persist. Should that happen, the appliance may need to be altered.
The Benefits of Dentures
There are all sorts of ways that dentures can benefit the lives of people who are missing teeth. Here are just a handful of the pros that you can expect:
Keeps the surrounding teeth in place
Easy to remove for cleaning
Allows you to eat with ease
Covered by most dental insurance plans
Improves the appearance of your smile
Supports facial muscles
Prevents sunken teeth
Improves speech
Increases confidence
Understanding the Cost of Dentures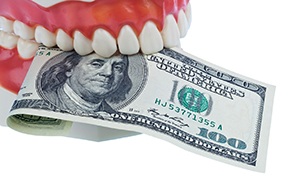 Your financial situation shouldn't prevent you from enjoying a complete smile. Various factors affect the cost of dentures in Bothell, but we strive to keep them affordable for everyone. We create a treatment plan catering to your specific needs to get the high-quality denture you desire. After examining your mouth, we'll provide you with a personalized estimate and review your payment options to replace your lost teeth without spending your life's savings.
Factors that affect the Cost of Dentures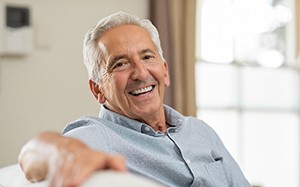 There isn't a one-size-fits-all denture because every mouth differs. Your denture dentist in Bothell doesn't want you paying for anything you don't need or compromising quality to save money. While every plan is unique, you can expect your estimate to include:
Rest assured; you'll know exactly what you'll have to pay before committing to anything, so you don't have to worry about a large bill.
Are Implant Dentures More Expensive?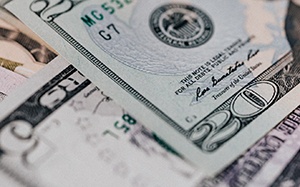 You'll pay more for implant dentures initially, but they are the most cost-effective treatment. Unlike a regular denture, dental implants can thrive for decades, so you won't have to pay for replacements. Implant dentures also improve your oral health because the posts keep your jawbone strong by serving as roots. You'll avoid many issues associated with tooth loss to reduce your long-term dental expenses. Not to mention, you can't put a price tag on the benefits you will gain. An implant denture is a nearly perfect replica of your natural smile to enjoy the next best thing to your real teeth.
Does Dental Insurance Cover Dentures?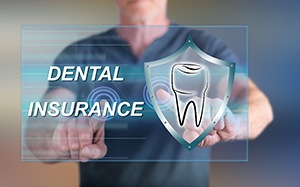 Most dental plans can be used to offset the cost of dentures. It is unlikely your policy will pay the entire amount because they are considered a major service. However, you can use your coverage to lower the amount you'll pay for certain steps in your treatment, like the consultation, imaging, or restorations. A member of our team will file the necessary forms to maximize your annual benefits. They'll explain how your coverage is being used to pay for your treatment and if there's any remaining balance.
Other Options for Making Dentures Affordable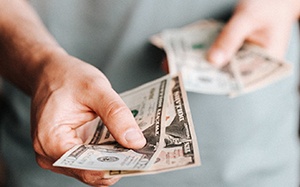 Besides using your dental insurance, we accept multiple financial methods to keep your treatment within your budget, including:
If you have any questions about your payment options, or you're ready to rebuild your smile, contact our office today. We won't compromise quality or comfort to create the exact denture you deserve.
Dentures Aftercare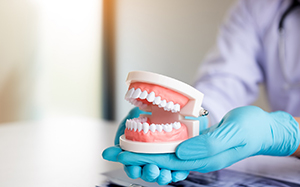 It's easy to see why dentures continue to be a popular method of tooth replacement. After all, they have the power to completely transform the appearance and function of your smile! However, just because you have little or no remaining natural teeth, that doesn't mean you should stop going to the dentist. Visiting our team at Annigan Dental for a checkup and cleaning is crucial for monitoring any existing teeth and gum tissue. With our help, we can detect problems early on to prevent complications. Click the button below to learn a few tips to help your prosthetics last as long as possible!
Removable Dentures
Remove After Eating
After eating, you need to remove and rinse off your dentures. Doing this will help prevent the buildup of food debris, plaque, or bacteria. Just make sure you avoid using hot water as it can warp the denture material, causing your prosthetics to become ill-fitting.
Clean Your Restoration
Take out your dentures when it's time to clean them! Make sure you use a soft-bristled toothbrush and a small amount of unscented hand soap, mild dish soap, or a denture cleanser when cleaning your dentures. If you're not planning on wearing your prosthetics immediately, place them in a container of water or denture cleansing solution to keep them from drying out and losing their shape.
Keep Your Dentures Safe
Dentures may be durable, but they're not indestructible. When cleaning them, you should place a towel underneath just in case you actually drop them. Using this technique will help reduce the probability of your dentures becoming damaged. You should also keep them out of reach of small children and pets.
Remove When You Sleep
You should always take your dentures out at night when you go to sleep. Wearing dentures restricts the circulation in your gums and can lead to soft-tissue irritation. In fact, sleeping with dentures has been associated with an increased risk of pneumonia as well as higher levels of gum and tongue plaque.
Notice Changes
Keep an eye out for any changes (i.e., mouth sores, gum irritation, signs of infection) so you can address them with your dentist. If your dentures become damaged, you should not attempt to fix them on your own. Otherwise, you could accidentally cause further issues. Instead, let your dentist know so they can decide the next best steps.
All-on-4 Dentures
Do you have all-on-4 dentures? If so, the aftercare process will look a bit different for you. You should brush your dentures twice a day using a soft-bristled manual or electric toothbrush and non-abrasive toothpaste. Be sure to avoid using any product that contains baking soda or stain-removing agents.
Floss your teeth once a day as well. You may want to consider investing in a water flosser to keep your restoration and implants clean. Floss threaders can also help you brush beneath your dentures. Lastly, it's a good idea to rinse your mouth with an antibacterial mouthwash on a daily basis to prevent the growth of tartar.
Denture FAQs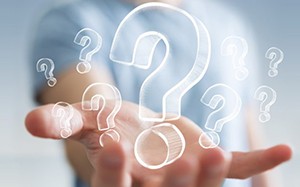 Dentures in Bothell have been used for generations to treat significant tooth loss. Although they are a tried and proven method, they are a big investment. It is normal to have a few concerns before you are ready to commit to them. We will explain everything during your initial consultation to ease any apprehensions. While you wait for your appointment, here are the answers to frequently asked questions.
Can I wear my dentures while sleeping?
No one wants to get caught without their teeth, but it's best to remove them at night. Initially, your denture dentist in Bothell will instruct you to wear them for a full 24 hours. After the first day, you'll need to get in the habit of taking them out. Your dentures will restrict blood circulation to your gums, which can lead to inflammation, sores, and infections if the tissue isn't given time to recuperate. Taking your new teeth out before bed will allow your gums to get the nutrients necessary to stay healthy. Your mouth is also dark and moist, creating the ideal environment for harmful bacteria that can affect your oral and general health. It can also shorten the lifespan of your denture. Removing your denture before calling it a night allows you to clean your prosthetic to keep your mouth and body healthy while protecting your investment. Besides brushing your denture, don't forget to soak it in a nightly cleaning solution.
Can I fix dentures that are broken in half?
Your dentures are made of durable material, but they aren't indestructible. If your denture breaks in half, only a trained dental professional can repair it. Unfortunately, most dentures have to be replaced if they've suffered extensive damage. If possible, wear an old denture until we can get you in for a replacement.
Can I use superglue to fix my denture?
Superglue is handy to have around the house for quick repairs, but you don't want to use it for your denture. The chemicals in the glue can be toxic or cause allergic reactions. It may even affect the way your food tastes. Not to mention, it doesn't hold up well in moist environments, like your mouth. Therefore, it won't last for long. It is best to leave the mending for the professionals.
Do upper dentures always cover the palate?
Dentures come in many styles. If you are concerned about an upper denture affecting the way your food tastes, your dentist will explain alternatives, like one with a horseshoe shape. It will look like a denture used for the lower arch or along with dental implants. Your dentist will help you choose the best denture for your needs and preferences.
Can I still eat steak with dentures?
It is possible to eat steak with dentures, but chewy meats will put more wear and tear on your new teeth. If you can't resist a juicy steak, cut it into smaller pieces to make it easier to chew. A denture adhesive can provide more stability, so you won't have to worry about any slipping or irritation.