All-on-4 Dental Implants in Bothell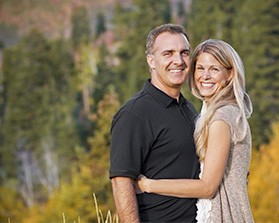 How Does All-on-4 Work?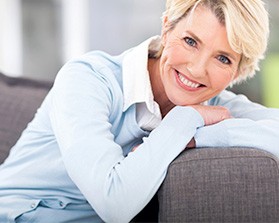 With the All-on-4 procedure, just four dental implants are used to support a full denture. They are placed and restored in just one visit to our office, enabling a patient to start enjoying the results the very same day.
To begin, all a patient needs to do is schedule a consultation with their dentist in Bothell, Dr. Hsue. After performing a thorough oral exam and taking a variety of diagnostic images, he'll be able to determine whether or not a patient is a good candidate for the All-on-4 procedure.
If they are, he'll then use additional diagnostic scans to determine the exact locations of the implants. Typically, two implants are placed towards the front of the jaw where the bone is naturally thicker, and two more are placed towards the back at an angle so they can provide maximum hold.
When a patient comes in for the actual procedure, any remaining damaged/decayed teeth will first be removed to create room for the denture, the implants will be placed into the jawbone, and then the denture itself will be attached to them. Dr. Hsue will then make any final adjustments that are necessary, and at that point, a patient's new smile will be ready for the world!
Why People Love All-on-4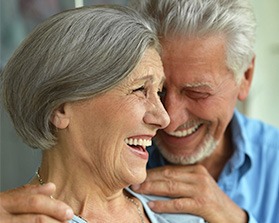 Is All-on-4 Right For You?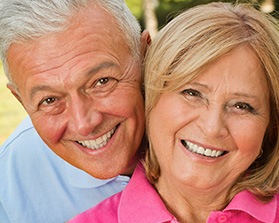 Because of the unique design of the dental implant posts used for All-on-4, even patients with thin or brittle jawbones who have been previously ineligible for dental implants can benefit from this treatment.If you're ready to get a permanent solution for your missing teeth, then your first step is to simply schedule a consultation here at Annigan Dental. From there, it is only a matter of time before you'll get to enjoy a full smile again.