Tooth-Colored Fillings in Bothell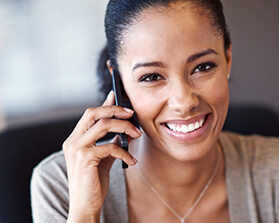 In the past, metal amalgam fillings were the norm when it came to treating cavities. While reasonably effective, they had a very noticeable metal appearance that detracted from the beauty of a patient's natural teeth. With today's technology, Dr. Henry Hsue and the rest of our team here at Annigan Dental are happy to provide a much more sophisticated and seamless alternative to these 'silver fillings'. We carefully select the best tooth-colored filling materials made from a resin polymer and using the most up to date techniques such as the SonicFill system to help ensure every filling you get will be long lasting and natural looking. Tooth colored fillings (sometimes referred to as composite restorations) are safer, more attractive, and mercury-free, giving patients plenty of reasons to proudly share their treated smile with the world.
The treatment process is simple – first, we make sure to select the shade that best matches your tooth color. Then, your new filling starts out as a soft putty that Dr. Hsue precisely sculpts into the affected tooth. Finally, we use a special light to harden it and chemically bond it to the tooth structure so that it's secure and virtually unnoticeable. It is then polished to a smooth finish similar to your enamel to eliminate any rough spots for bacterial to collect on and the result is a natural looking, durable filling that will become a part of your tooth.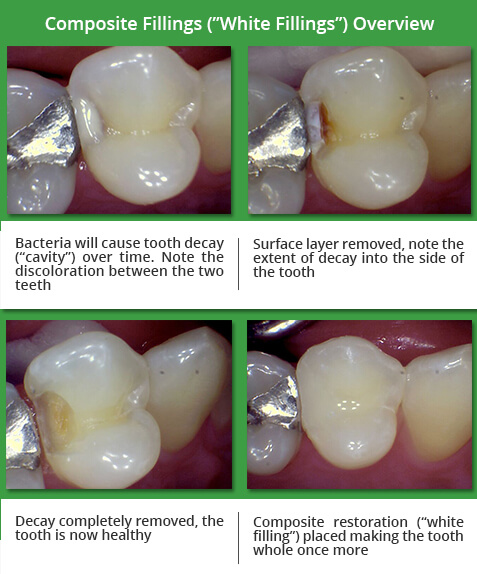 Benefits of Tooth-Colored Fillings
More natural looking
More conservative, requires much less removal of healthy tooth structure than metal fillings
While amalgam fillings tend to weaken the tooth over time, tooth-colored fillings strengthen your enamel due to the natural bond
Tooth sensitivity to hot and cold temperatures is significantly reduced
Helps prevent decay by thoroughly sealing the area between the tooth and the filling
If you're in need of fillings or simply have some old, worn out amalgam fillings that you would like replaced, there's no better place to turn to than Annigan Dental. Please feel free to contact us if you have any questions, or if you're ready to schedule an appointment for you or a loved one. Families and patients of all ages are welcome to enjoy our modern, high-tech office and wide variety of comprehensive services. Located in Bothell, WA, we also serve the areas of Mill Creek, Kirkland, Kenmore, Woodinville, Kingsgate, Lake Forest Park, and beyond.