January 10, 2021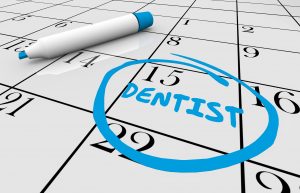 With the holidays behind you, there isn't any better time than now to schedule a cleaning and checkup with your dentist in Bothell. Besides brushing and flossing, the American Dental Association recommends everyone sees their dentist for preventive care at least every 6 months. Although you have all year to visit your dentist, there are 5 benefits of scheduling an appointment early in the year to invest in a healthy smile in 2021.
1. Your dental benefits were reinstated.
At the end of the calendar year, your dental benefits expire. Thankfully, your policy is reinstated on January 1st by paying your monthly premiums. With the start of the new year, you have access to the comprehensive coverage you need to keep your teeth and gums healthy. Although every policy is unique, most plans offer 100% coverage for preventive services and 50% to 80% of restorative treatments.
2. Reduce your overall dental expenses.
If you're like many adults, you're likely looking for ways to save money throughout the year. Visiting your dentist regularly can reduce your overall oral health expenses. Routine cleanings and checkups prevent common dental issues from developing to lessen the likeliness of needing a costly treatment down the road. Research shows every $1 spent on prevention can save you as much as $50 on restorative services.
3. Reach your deductible early.
After reaching your annual deductible, your benefits can be used to help offset the cost of common treatments, so you can rehabilitate your dental health without worrying about a large bill. Although you have all year to reach your deductible, only 3% of Americans meet their annual limits. You can ensure you make the most of your monthly investment while keeping your smile healthy by meeting your deductible early.
4. Reduce the risk of dental emergencies.
Dental emergencies are more common than you might realize. 1 in 6 Americans has one annually. As a result, 16% of adults miss work from unexpected oral health issues. Although you can't fully prevent them, you can lessen your risk of an unplanned trip to your dentist by maintaining your routine visits. Your dentist will monitor your oral health to look for any concerns that might turn into a big problem down the road.
5. Give your confidence a boost.
Studies show the appearance of your teeth directly influences your self-esteem. You can head into 2021 feeling your best by resolving any flaws that make you feel insecure about your smile.
Schedule an Appointment Early
Before your schedule gets too busy after the holidays, take the time to visit your dentist for a preventive appointment. You'll start the year with a healthy, beautiful smile, so you can focus on other goals.
About Dr. Henry Hsue
If you need a cleaning and checkup, don't Google, "where is a dentist near me." Instead, choose Dr. Hsue at Annigan Dental. He earned his dental degree at Boston University School of Dental Medicine. He has completed advanced training in endodontics, periodontal therapy, sleep apnea, and several other specialties to treat the most complex oral health issues. Contact our office today to schedule an appointment.
Comments Off on Why Schedule a Dental Checkup Early
No Comments
No comments yet.
RSS feed for comments on this post.
Sorry, the comment form is closed at this time.