February 25, 2019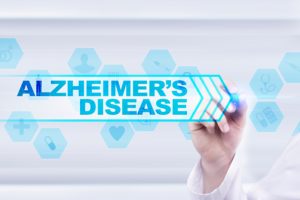 Alzheimer's disease is a devastating condition that is the 5th largest cause of death around the world. The disease results in a progressive loss of memory and cognitive functions over the course of about 10 years. Previously, little was known about what causes Alzheimer's in Bothell, but a new study has recently found a connection between the condition and your dental health. Believe it or not, gum disease may be responsible for it. Thankfully, you can protect your mind and your mouth with a proactive approach to your oral hygiene.

Alzheimer's Disease and Gum Disease
Gum disease is a preventable infection that affects at least 50% of adults, according to the Centers for Disease Control and Prevention. It develops when bacteria found in plaque and tartar accumulations infect the gingival tissue. When found early, it is easily treatable without causing any long-term damage. Unfortunately, the early warning signs are often ignored allowing it to progress in severity. Over time, it destroys the supporting structures of your teeth and your jawbone, leading to the loss of your teeth.
New research shows the infection can lead to several oral health issues as well, including Alzheimer's disease. Researchers evaluated the brain tissue of patients with and without Alzheimer's. They discovered the bacteria responsible for gum disease in tissue samples of those with Alzheimer's. It is believed the infection enters the bloodstream from the pressure of regular chewing. This causes it to infect the brain tissue, contributing to the disease.
Although it is not certain as to how gum disease can lead to the condition, there is an obvious link. Your dentist in Bothell now suggests your oral hygiene is more important than ever to protect your mouth and body.
Maintain a Healthy Smile
While gum disease is common, it is easily preventable with the right oral hygiene habits. Your first line of defense starts at home with brushing and flossing. Use a soft-bristled toothbrush and a fluoride toothpaste to clean all surfaces of your teeth twice a day for at least 2 minutes per session. It is best to floss your teeth every night before going to bed to remove any plaque and bacteria left behind by your toothbrush.
Besides your home oral hygiene habits, you must also visit your dentist twice a year for a cleaning and checkup. Your dentist removes harmful accumulations while also detecting the early signs of gum disease for quick intervention.
If you develop any symptoms of gum disease, like red or swollen gums, do not wait until it is too late. Contact your dentist right away for treatment.
About Annigan Dental
Annigan Dental is dedicated to helping our patients develop and maintain healthy, beautiful smiles. We focus on prevention to keep your teeth and gums healthy. Unfortunately, even with the best care, issues can still arise. We provide advanced services to reinstate your oral health. If you need periodontal therapy, we have the treatment you need. Contact our office today to schedule your consultation.
Comments Off on What Causes Alzheimer's in Bothell?
No Comments
No comments yet.
RSS feed for comments on this post.
Sorry, the comment form is closed at this time.