August 19, 2016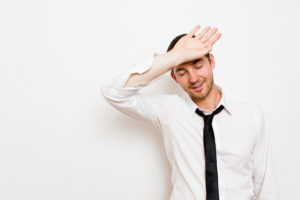 You did it, and you came out on the other side unscathed. After years of hearing how painful a root canal is, you just completed one. You found out first hand that the pain associated with it was quite overblown. The last thing Dr. Hsue wants to do is inflict pain on you. All throughout there was no thrashing, screaming, or reading of your last rites. It was just a simple dental procedure like countless other ones you've had. Now that you've "survived" the dreaded root canal, what do you do next? Here's what to expect after you've had a root canal in Bothell.
Root Canal Aftercare
It is very common for a patient to feel some soreness or tenderness in their tooth and mouth after a root canal. This may stem from the actual procedure, or from having to keep your mouth open for an extended amount of time. The pain should be very manageable with over the counter medicine. Just make sure you read the label so you know what the correct dosage is. The pain shouldn't last any more than a week. There will be about a week's worth of time between the root canal and when you can get your crown to fully restore the tooth. You want to take special care during that time. Some tips for you to follow are:
On the day of the procedure, wait until the numbness has worn off before you eat anything. This will prevent you from accidentally injuring your mouth or cheek.
Do not chew or bite with the tooth until it has been fully restored
Maintain your normal oral hygiene with regular brushing and flossing
Avoid and particularly stressful activity
These simple steps should help minimize your discomfort and ensure your tooth is ready to be restored when the time comes.
When to Come Into the Office
While a little pain is typical after a root canal, if you experience any overwhelming pain, you should immediately make an appointment with your dentist in Bothell so we can help. If you notice any overwhelming swelling, or think you might be having an allergic reaction (either to the medication or the filling material), please do not hesitate to call us.
Any Questions?
We here at Annigan Dental want to take care of you before, during, and after the procedure. A root canal is nothing to fear, and neither is the recovery. If you have any other questions about what to expect after a root canal, please feel free to ask us.
Comments Off on What to Expect After a Root Canal in Bothell
No Comments
No comments yet.
RSS feed for comments on this post.
Sorry, the comment form is closed at this time.