Missing Multiple Teeth – Bothell, WA
You Can Restore Your Smile to the Fullest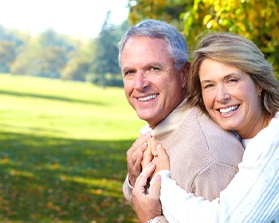 When you have multiple missing teeth, it can make even the most basic tasks incredibly difficult. And, without replacing them, you only put yourself at higher risk of future tooth loss. Thankfully, there are many solutions you can consider here at Annigan Dental! Dr. Hsue is happy to work with you to provide strong, reliable and natural-looking tooth replacement options. To learn more about these options and determine which one might be best for you, keep reading or give our office a call to schedule a consultation!
Consider Your Multi-Tooth Replacement Options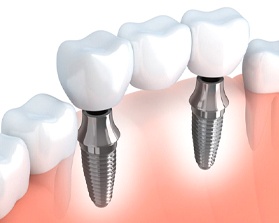 When you need to replace multiple teeth at a time, you used to have only three options to consider. This includes dental bridges, partial dentures, and full dentures.
Dental Bridges – You can replace up to three consecutive teeth via a dental bridge. To do this, three crowns are fused together, with the crowns on either end being hollowed out so they can attach to natural teeth adjacent to the gap. It can be removed or fixed depending on your needs.
Partial Dentures – If you have several missing teeth on opposing sides of your mouth, we can create a partial denture that fills the gap and makes your smile complete. To do this, ceramic teeth are affixed to a larger acrylic base. To stay in place, metal clasps built into the denture wrap around existing teeth.
Full Dentures – If you are missing all the teeth in your smile, a full denture can effectively fill the gap and make eating food possible once again. This denture is kept in place via the natural shape of your mouth and denture adhesive during the first several weeks of use.
How Dental Implants Take Treatment to the Next Level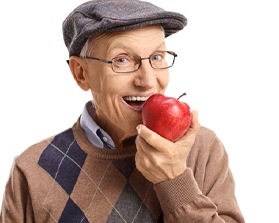 Keep in mind that dental implants can be customized to fit with all of the above-mentioned tooth replacement methods. Instead of relying on the shape of your mouth or existing teeth to hold your restoration, titanium posts do all the heavy lifting. This is because they are integrated with your existing bone and gum tissue.
What Benefits Can You Expect from Dental Implants?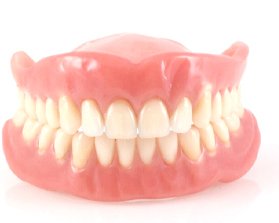 Traditional tooth replacement methods improve your oral health dramatically compared to not seeking treatment at all, but dental implants offer another level of benefits that you won't find anywhere else.
For example, since dental implants integrate with your existing oral structures, they offer greater stability and security, especially in the long-term. You can eat all the foods you want without any worry of them degrading as quickly over time or becoming loose. As the implants stimulate your jaw bone, you can expect the fullest biting force possible, which is important for eating the foods you used to enjoy.
Additionally, you don't have to remove your dental implants when it's time to practice oral care. Simply brush and floss normally and visit our office every six months for a routine cleaning and exam. With regular oral hygiene, your dental implants can last between 25 years and a lifetime!