June 4, 2023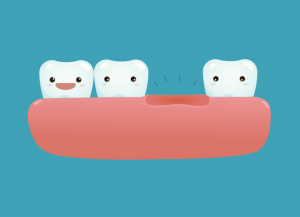 If you have missing teeth, you shouldn't hesitate to have them replaced promptly; the issue doesn't just affect the beauty of your smile, but also puts it at risk for all sorts of additional health problems—including further tooth loss! That said, it's possible that while researching tooth replacement options, you've stumbled across various DIY alternatives that have gained recent attention and exposure through social media. But are these DIY options just as safe and effective as the dental restorations that your dentist can provide you with? Here's what you need to know!
Common DIY Tooth Replacement Options
Although dental professionals around the world agree that you shouldn't try to fix a tooth without a dentist's help, some people stubbornly try, nonetheless. Even though some of these DIY solutions and kits might seem innovative or likely to succeed, this often isn't the case; instead, these options are subpar and unable to provide truly natural-looking results, not to mention, they aren't always safe for use. Here are a few examples:
Melted polymers – Some products come in the form of polymer beads, which is a type of plastic. When melted, the beads can be molded into the shape of a tooth, and coloring agents can be added to match the shade of your natural teeth.
Moldable waxes and pastes – These waxes work similarly to polymer products, but they're ready to be shaped without needing to be melted. However, moldable pastes are mainly used for teeth with chips and cracks.
Orthodontic wax – This is usually sold to keep braces from poking and prodding soft oral tissues inside of the mouth, but some people use a tooth-sized chunk to fill a gap where a tooth once was.
Why Your Dentist Is the Best Option for Tooth Restoration
The bottom line is that as tempting, cost-effective, and convenient as some of these DIY choices may seem, they pale in comparison to the solutions that a skilled dental professional can provide. There are several reasons for this, but most obviously, they simply cannot create natural-looking replacement teeth that also function as intended. Dentures, bridges, and dental implants alike can be made to perfectly resemble natural, durable teeth—with DIY options, it's a complete gamble.
Dental professionals also use high-grade materials that are designed to reside in the mouth indefinitely, but more importantly, without any risk to the patient's oral health. This, coupled with the supervision and ongoing maintenance your dentist can provide, means that a professional solution is backed by a quality guarantee that DIY options simply cannot match.
Instead of trying to restore the gaps in your smile on your own, save yourself a headache and reach out to your dentist. They can easily work with you to find a more appropriate tooth solution that looks and feels as close to your natural pearly whites as possible!
About the Practice
The team at Annigan Dental has proudly served patients and families in the Bothell, WA community for several years. Under the skillful leadership of Dr. Henry Hsue, the practice is excited to offer a wide range of preventive, cosmetic, and restorative options including dentures and partials for patients desiring to rebuild their smiles. If you have any questions about the blog or you'd like to schedule a visit for you or a loved one, feel free to contact the practice online or by phone for further information. Telephone: (425) 492-6898.
Comments Off on Why You Should Avoid DIY Tooth Replacements
No Comments
No comments yet.
RSS feed for comments on this post.
Sorry, the comment form is closed at this time.