November 12, 2021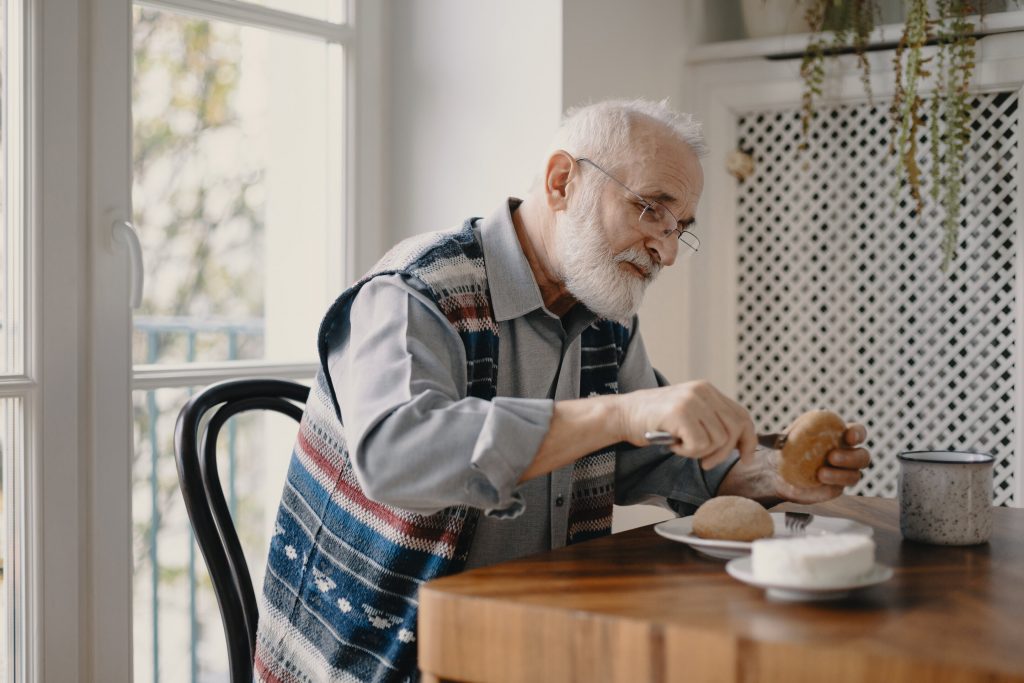 You just got dentures in Bothell, but you're concerned about them being difficult to get used to. Though dentures are an excellent way to fill out your smile and regain some of your bite power, it can take some time to adjust to eating with them. To assist you in adapting to them, here are four helpful tips to help you eat with your new dentures.
Tip #1: Go Slow
As you get used to chewing with your dentures, start out slow. Chew on both sides of your mouth to evenly distribute bite forces and eat only soft foods. A few soft foods you can eat that won't put additional stress on your gums include:
Pureed or cooked vegetables and fruits like applesauce
Cooked cereals like oatmeal, grits, and porridge
Broths and smooth soups like tomato bisque
Gelatin, pudding, or low-fat yogurt
Smoothies, milkshakes, and juices
Mashed potatoes
Scrambled eggs
Tip #2: Practice
The more you continue getting used to eating with your dentures, the easier it will be to ease back into eating firmer foods. Start out with modest portions and cut your food into small pieces so it's easier to chew. Practice eating at home so you can learn the proper way to eat your food with dentures before you go out to restaurants and get-togethers. ​Continue to chew on both sides of your mouth, and avoid eating overly hot or sharp foods.
Tip #3: Bite Carefully
Use your canines instead of your front teeth to bite down on foods. Biting down on foods with your front teeth will cause your dentures to move around, which will make it difficult to eat and will make your gums sore.
Tip #4: Foods to Avoid
Eventually, you will fully adjust to eating with your dentures. Though you should no longer have trouble eating most foods, there are still a few things that you should avoid, including:
Hard fruits and vegetables like corn on the cob, carrots, and apples
Stringy or tough meats like brisket, pork chops, steak, and ribs
Sticky foods like candy, peanut butter, and gum
Crackers and crusty breads
Nuts and popcorn
While getting used to eating with dentures, the most important thing to remember is to take it slow. Make sure to only eat foods that won't damage your mouth or your dentures and, before you know it, you'll be eating many of your favorite foods with no issue and enjoying your full, new smile!
About the Practice
Are you a resident of Bothell or a surrounding community who's missing teeth and looking into replacement options? Dr. Henry Hsue and his talented team at Annigan Dental can help you fill out your smile and regain your confidence. They offer a range of tooth replacement options, including dentures, and can help you adjust to talking, smiling, and eating with your new teeth. If you're interested in scheduling an appointment or have questions about dentures, call Annigan Dental's office at (425) 492-6898 or visit their website to get started.
Comments Off on 4 Ways to Get Used to Eating with Dentures
No Comments
No comments yet.
RSS feed for comments on this post.
Sorry, the comment form is closed at this time.