February 9, 2021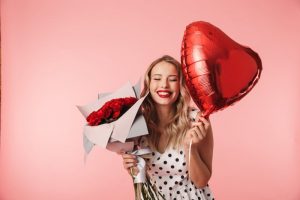 There is nothing more distracting on a date than having to worry about laughing or smiling too much because you're not confident in your smile. Whether you've been with them for years, or it's your first official date, you want to look good for your partner, and your smile makes up a big portion of your self-confidence. Studies have proven that when someone is proud of their smile, they naturally have more fulfilling relationships and overall better quality of life. This Valentine's Day consider teeth whitening to surprise your date with a brighter smile that will dazzle them and restore your self-esteem so that you can truly be in the moment with the one you love.
Dazzle Your Date with a Brighter Smile
The last time you took a "selfie" with your loved one, did you smile with your mouth closed for fear that the yellowing and stains on your teeth would show up in the picture? If you answered "yes" to this question, then you'll be happy to know that your Bothell dentist has some tips to share with you to not only brighten your smile but help you keep it that way.
Have Your Teeth Professionally Whitened
If you've ever been down the dental hygiene aisle at the store, you've probably been bombarded by the shelves full of over-the-counter (OTC) whitening products. While these products claim to work, the reality is that many of them end up taking an extremely long amount of time to show any difference at all, and that change is often minimal, leaving lackluster results. Instead, talk to your dentist about professional whitening. Whether it's in-office whitening that can turn your teeth shades lighter within the hour or take-home whitening that produces a more subtle change, these professional products have a proven track record and will whiten your smile safely and effectively.
Brush and Floss Daily
Brushing and flossing are important to do together on a daily basis in order to prevent cavities, but that's not all they're good for. Staining happens when bacteria and plaque build-up on teeth and cause the enamel to erode. Unfortunately, this only makes them even more susceptible to staining. As long as you brush and floss daily, you can prevent this plaque build-up and keep your pearly whites shining brightly.
Be Mindful of What You Eat and Drink
Coffee, tea, wine, you name it…these are all drinks that can tend to stain teeth. There are also plenty of foods, such as dark berries and chocolate that can promote teeth stains. When you do indulge in these, make sure not to do so in excess and try to rinse your mouth out with water or brush afterward if possible.
Avoid Tobacco Products
Tobacco is not only one of the leading causes of oral cancer, but it is also a prime offender when it comes to teeth stains. Try to avoid tobacco, in order to keep your teeth looking white and your mouth healthy.
Your teeth will be with you for the rest of your life, and they're the first thing someone notices when they meet you. Boost your self-confidence with a brighter smile and surprise your partner this Valentine's Day!
About the Author
Dr. Henry Hsue understands the impact that a smile you are proud of can have on your self-esteem. He has helped hundreds of patients get the smiles of their dreams through professional whitening, and it is his priority to equip them with the knowledge ad tools they need to maintain beautiful smiles. He has taken many hours of continuing education so that he can grow his skills and expertise. Are you ready for a brand new smile? Request an appointment online or call (425) 492-6898.
Comments Off on Charm Your Valentine with a Bright and Beautiful Smile
No Comments
No comments yet.
RSS feed for comments on this post.
Sorry, the comment form is closed at this time.