December 2, 2019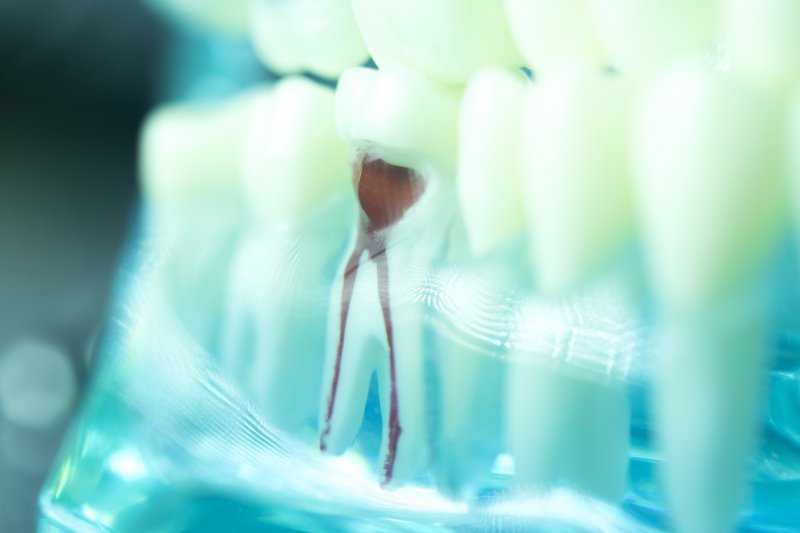 More than likely, you've heard about the root canal process for restoring a decayed tooth, but you may not be sure why it's necessary. Thankfully, a local dentist helps to remove any confusion by explaining what the process entails and why you may need one. As you continue reading, you'll also learn what steps you can take to aid in your recovery from a root canal in Bothell so your oral health can be fully restored.
Why Do I Need a Root Canal?
The usual cause of a root canal is that oral bacteria growth has been allowed to travel to the sensitive inner areas of a tooth where the canals and nerves are housed. Once decay has reached this point, a simple filling won't suffice to restore the tooth. Thus, your dentist will likely need to perform a root canal procedure to address the problem. However, this is dependent on whether enough material still remains to salvage the tooth.
What a Root Canal Entails
A typical root canal procedure includes the following steps:
Capturing X-rays to pinpoint where the decay is
Numbing the treatment site to ensure a comfortable procedure
A small incision into the infected tooth to gain access to the decayed tissue
The decayed tissue removed, and the area thoroughly cleaned
The vacated space filled with a compound called gutta-percha
The tooth sealed and bite impressions captured to be used to fabricate a dental crown
A temporary covering placed over the tooth
Final placement of the finished dental crown
The process doesn't stop with the placement of the new crown, though. There are additional steps that you'll need to take to ensure the success of the root canal procedure.
What to Do After Receiving a Root Canal
After the root canal procedure is done, you may experience some slight pain when the numbing medication wears off. To quiet any discomfort, you can take acetaminophen (Tylenol) or ibuprofen (Advil or Motrin). You should also avoid chewing any hard foods, as it could irritate the treatment site and lead to a dental emergency.
Usually, within 24-48 hours, you can perform your normal oral hygiene regimen. You should still be careful when cleaning around the treatment site to avoid an injury.
Moving forward, your diligence in keeping your teeth clean, which should include brushing and flossing at least two times a day, will help to prevent the chances of you needing another root canal in the future. You should also be sure to maintain regular visits to your dentist for cleanings and checkups. Thus, any budding issues can be stopped in their tracks before they get worse.
About the Author
Dr. Henry Hsue is a graduate of Boston University School of Medicine. He has additionally taken hundreds of hours of continuing education to ensure that he can provide the best care to his patients. Dr. Hsue helps patients overcome advanced tooth decay by performing root canals at Annigan Dental, and he can be reached for more information through his website.
Comments Off on Why You May Need a Root Canal, and How to Recover from It
No Comments
No comments yet.
RSS feed for comments on this post.
Sorry, the comment form is closed at this time.