January 4, 2019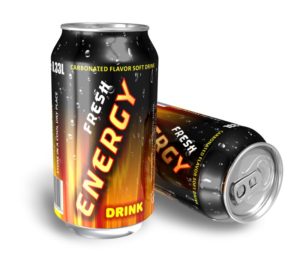 Energy drinks have become one of the most popular beverages because they give you that extra boost that you need, with a refreshing taste. Although they might give you that much-needed energy, these beverages can have a seriously negative impact on your smile. As this industry continues to grow in the 10's of billions of dollars, it's important to understand the effect that these drinks can have on your teeth. Keep reading to learn why you should avoid energy drinks from your family dentist in Bothell.
The Rise of Energy Drinks
Energy drinks have been on the rise for years, and the amount of shelf space they are taking up seems to grow more and more. These drinks promise their ability to get you through a tough day when you're tired, but at what cost? For years, the focus of their negative impact has been on your overall health. However, the way that energy drinks affect your teeth can be detrimental to your smile.
How Do Energy Drinks Affect Your Teeth?
Energy drinks erode your enamel. This is the strong outside layer of your teeth that protects the inner, more sensitive portion of your tooth structure. When your enamel erodes, it can lead to damaged teeth, pain, sensitivity, and much more.
Studies have shown that energy drinks contain a high level of acid, which is the leading cause of enamel erosion. Additionally, these beverages contain high amounts of sugar, which interact with the bacteria in your mouth to create acid. Tooth enamel is the strongest material in your body, but it's no match for energy drinks and their high potential for enamel erosion.
Who Is at Risk?
Teens and young adults are the consumers most susceptible to teeth erosion. Their lifestyle combined with the advertising tactics of the energy drink companies make them heavy consumers of these products. On top of that, teens struggle with keeping a good oral healthcare routine compared to adults, which makes them even more susceptible to enamel erosion.
How Can I Keep My Teeth Healthy?
The best way to keep your teeth healthy is to avoid energy drinks altogether. However, if you must indulge every now and then, you can use these tips to keep your mouth as healthy as possible:
Maintain a good brushing and flossing routine
See your dentist in Bothell regularly
Rinse your mouth out with water after consuming energy drinks
Use a straw to drink any sugary or acidic beverages
Try to limit the amount of energy beverages you drink
Now that you know more about energy drinks, you can do a better job of protecting your teeth by knowing the perils that come with them. Use these tips to keep your oral health in tip-top shape.
Meet the Dentist
Dr. Henry Hsue is a highly-trained dentist with a passion for quality care. He believes in patient education, which is why he wants you to know some of the dangers that come with energy drinks. He currently practices at Annigan Dental, and he can be contacted through his website or by phone at (425) 492-6898 for any questions.
Comments Off on Why You Should Avoid Energy Drinks from a Family Dentist in Bothell
No Comments
No comments yet.
RSS feed for comments on this post.
Sorry, the comment form is closed at this time.