October 4, 2018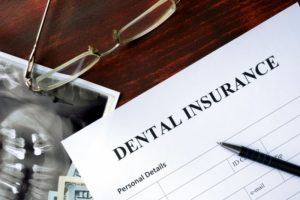 As 2018 comes to a close, you have friends, family, and holidays to look forward to. The New Year brings a sense of renewal, but it also means a new year for your dental benefits. If you have dental insurance, your benefits will be gone forever if they aren't used by December 31st. You work hard all year and pay premiums for your benefits anyway, so without going to the dentist, you're leaving hard-earned dollars on the table. Keep reading to learn how to make the most of your dental benefits from your dentist in Bothell.
Get the Most Out of Your Insurance
If you receive insurance or benefits from your employer, you're paying premiums year-round. Many plans cover between $1,000 and $1,500 worth of dental treatment and for some, it's even more. This is a use it or lose it situation. Many people reach the end of the year with lost benefits, so how do you make sure all of your benefits are used up?
Most dental insurance plans will cover preventive visits like checkups and cleanings 100%. These visits still count towards your total annual dental insurance benefit, plus, preventive appointments give you a better chance of not having to pay for a more serious treatment down the road. Checkups and cleanings are used to catch oral health issues while they are small and still relatively inexpensive.
To use your benefits, you have to go to the dentist. Schedule your first visit for a dental checkup and exam early in the year. This way, you and your dentist can plan out what treatments you may be needing through out the year. Now, you can schedule when your appointments will be, use your benefits, and you'll also know how much you'll need to pay out of pocket.
Know Your Benefits
If you have a Health Savings Account (HSA) or Flexible Spending Account (FSA), your employer contributes money to an account you set up specifically for dental or health needs. Often, these pre-tax dollars will not roll over into the next year. Because of this, it's imperative you see your dentist early on to figure out what kind of treatments you may need for the year. That's the best way to know how much money to put into your savings account so you can have enough coverage, but not too much.
Whether you have PPO dental insurance, an FSA, or an HSA, it's vital to your pocketbook and health that you see your dentist. Find a dentist that takes insurance in Bothell to receive the care you need and use up all of your benefits before they're gone!
Meet the Dentist
Dr. Henry Hsue is committed to providing the best care possible for his patients. He takes continuing education courses to stay up-to-date on all of the latest and greatest in dentistry. He currently practices at Annigan Dental, which is an in-network care provider for many major PPO plans. He can be contacted through his website or by phone at (425) 492-6898 for any questions.
Comments Off on Use Your Dental Benefits with Your Dentist in Bothell Before It's Too Late
No Comments
No comments yet.
RSS feed for comments on this post.
Sorry, the comment form is closed at this time.