October 12, 2018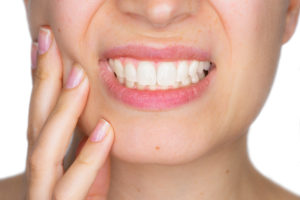 Pain is the body's way of grabbing your attention and telling you that something is wrong. From a paper cut to a burn to a broken bone, it is important to listen to our biological alarm system. Tooth pain is no exception to this rule. Whether you have a persistent toothache or a sudden, sharp pain in your mouth, you should heed these warnings signs and take action. Understanding the common sources of tooth pain in Bothell – as listed below – can help you know what steps to take to
1) White spots that materialize just below the surface of the tooth enamel are evidence that the attack of sugars and acids on your teeth are beginning to take a toll.
2) If tooth decay is not caught early on, it progresses further by eroding the surface enamel of your teeth from the underside outward.
3) Next, the cavity begins to erode the tooth inner dentin layer. You will probably notice if tooth decay progresses to this stage because you will likely feel some pain in your mouth.
4) Once the cavity reaches the inner pulp of the tooth, you will experience significant pain and discomfort.
5) In the fifth and final stage of a cavity, the infection exits the tip of the tooth's structure and infects the surrounding tissues and possibly the bone structure. You will experience swelling and severe pain if a cavity reaches this stage.
Fortunately, most cavities can be prevented by following good oral hygiene habits. The American Dental Association recommends brushing at least twice a day for a full two minutes each time and flossing at least once a day to help keep your mouth clean and cavity-free.
Source 2: Broken Fillings
Silver fillings typically last from 10 to 15 years but they may crack at some point as they grow older. Harmful bacteria can find its way through a cracked filling and infect the root of your tooth, so if you experience a cracked filling you should immediately contact your dentist and schedule an appointment. Not seeking immediate care will likely lead to pain and discomfort – and in some cases could even result in the loss of the tooth.
Source 3: Cracked Teeth
If you experience a sudden, sharp pain when biting down on food, you likely have cracked or chipped a tooth. Tooth fractures often occur when biting down on something hard while eating. For that reason, try to avoid foods such as:
Nuts
Hard candy
Ice
Olive pits
While tooth pain can come from a variety of sources, one part of the solution always remains the same: scheduling an appointment with a dentist to identify and treat the source of pain. Hoping pain will disappear on its own can allow small dental issues to develop into more serious problems that will require a trip to an emergency dentist in Bothell.
About the Author
The expert team at Annigan Dental is dedicated to helping patients in Bothell achieve and maintain a smile they will be proud to see in the mirror. They deliver outstanding care in a state-of-the-art facility that utilizes advanced technology, including digital X-rays and intraoral cameras. Patients new and old can contact Anningan Dental by visiting their website or calling the office at 425-492-6898.
Comments Off on 3 Common Causes of Tooth Pain in Bothell
No Comments
No comments yet.
RSS feed for comments on this post.
Sorry, the comment form is closed at this time.