June 8, 2018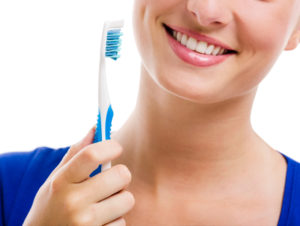 Have you made the choice to invest in your confidence with porcelain veneers in Bothell? That is great! Veneers offer a minimally invasive solution to drastically improve the color, size, shape, and proportion of your teeth. By attaching the thin shells to their front surfaces, cosmetic imperfections will be instantly hidden to leave you with a flawless smile. With the right care, your results can last for an average of 10 years before needing to be replaced. To protect your investment, there are a few tips to keep in mind when caring for your veneers.

1. Brush Daily
Although veneers are not subject to tooth decay, your underlying teeth can still develop cavities. To protect the health of your teeth, take the time to brush them twice a day for at least two minutes each session. When doing so, it is best to use a soft-bristled toothbrush and nonabrasive toothpaste to prevent scratches from developing. If scratches occur, food particles can become trapped in the crevasses, causing your veneers to appear discolored.
2. Floss Daily
To prevent gum disease, it is best to take the time to floss in between each tooth before going to bed every night. Choose a high-quality dental floss that has earned the American Dental Association's Seal of Acceptance to clean in between each tooth. Pay extra attention when cleaning around the gum line near the top of the veneer.
3. Protect Them from Damage
Veneers are strong and durable, but they are not indestructible. They can become scratched, chipped, or cracked. To protect them from damage, it is best to avoid using your teeth as tools to open packages and do not bite your nails. In addition, do not bite into overly hard foods with your front teeth.
If you participate in sports, wear an athletic mouthguard. This will provide a layer of protection in the event of trauma or injury to your face or mouth to reduce your risk for a dental emergency or a broken veneer.
4. Visit Your Dentist
Twice a year, it is best to see your dentist in Bothell for a cleaning and checkup. In addition to keeping your teeth clean and looking for oral health concerns, they will also check your veneers. They will look for signs of damage, such as chips or weakened bonding. If a problem is detected, they can quickly replace the veneer to keep your smile looking great!
Protect Your Beautiful Smile
Now that you have the smile of your dreams, take the time to care for it properly. With a proactive approach, you can help to ensure that your veneers last for as long as possible.
About Dr. Henry Hsue
Dr. Henry Hsue has mastered the art and science of dentistry to provide his patients with cutting-edge services. In addition to general dentistry, he also provides cosmetic treatments to help you achieve a beautiful smile. If you are interested in porcelain veneers, contact Annigan Dental today to schedule your consultation for a smile transformation.
Comments Off on 4 Tips to Care for Porcelain Veneers in Bothell
No Comments
No comments yet.
RSS feed for comments on this post.
Sorry, the comment form is closed at this time.