February 21, 2018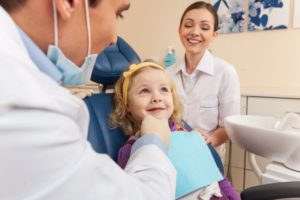 When your child comes of age, they might begin to start showing interest in "grown up things." For instance, they might ask you about wearing deodorant. Or maybe even shaving products because they want to be just like mommy or daddy. Imagine the moment when they ask to add dental products to their dental hygiene routine. It will be an exciting time because you know your little one is growing up—but do you know how to shop for dental products like mouthwash that are appropriate for kids?
Don't worry. Your dentist in Bothell is here to help you and your little one continue moving forward in a positive direction with their dental health. Keep reading to learn how to choose the best mouthwash for your child in this week's blog post!
Try a Child-Friendly Mouthwash When Your Little One is Old Enough
The general rule by most dental professionals is to keep your child's dental routine relatively simple until they are at least 6 or 7 years old. Once they are at least six years old, you can begin looking for kid friendly dental products to spice up their hygiene routine at home.
There are a number of mouthwashes that are designed specifically for children that will make their dental routine more fun. Some mouthwashes will include popular kid's cartoons on the packaging, have tasty flavors, and be safe for kids to use because they are alcohol-free!
Consider These 3 Things When Shopping for a Kid-Friendly Mouthwash
1.      ADA Seal of Approval
The American Dental Association (ADA) tests dental products, evaluating it for effectiveness and safety. That's why your family dentist only suggests that you look for products it's seal of approval.
2.      Your Child's Goal
What does your child want to accomplish with mouthwash? Are they just looking for an extra fun part of their dental routine? Do you want to help them prevent cavities? Determining your end goal will help you shop for an effective mouthwash.
3.      Choose Between Two Types
There are generally two types of mouthwashes available: cosmetic and therapeutic. Cosmetic mouthwash will make your breath fresh for a brief period of time for superficial reasons, but not actually address the cause.
Therapeutic mouthwash helps prevent dental concerns like gum disease and cavities—which wards off bad breath. Therapeutic mouthwash may not freshen your breath as well as cosmetic mouthwash, but it will address the actual causes of it.
Mouthwash is a great tool to help your child improve their oral health. It's easy enough to ding the perfect product when you ask your children's dentist in Bothell for assistance.
---
About Our Office
Here at Annigan Dental, we take pride in being a helpful resource for all of our patients. It's important to visit us for effective care, but just as equally important to ask for our advice, recommendations, and direction when choosing effective dental care products. Learn more about how we can help you by giving us a call today.
Comments Off on Pick the Perfect Child's Mouthwash with a Dentist in Bothell
No Comments
No comments yet.
RSS feed for comments on this post.
Sorry, the comment form is closed at this time.