January 8, 2018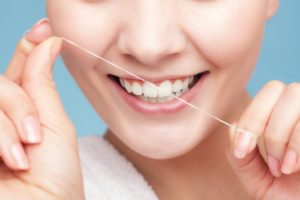 These days, there is a lot of emphasis being placed on teeth whitening and your dentist in Bothell understands the attraction. Everybody wants to look and feel better about his or her appearance. But he reminds you that aesthetics should never take a precedence over oral health. Furthermore, white teeth don't necessarily spell wellness. Learn the keys to maintaining a healthy mouth from your local dentist.
The Purpose of Teeth Whitening Strips
Just to clarify, teeth whitening strips offer purely cosmetic benefits. They are placed on your teeth to remove stains, but there is something much more nefarious lurking – bacteria and plaque. So although strips can help you achieve a nice white smile, you can still have all types of decay going on if you are not practicing excellent oral hygiene.
Proper Methods of Oral Hygiene
Your oral hygiene isn't nearly as popular a topic as the cosmetic methods that deliver pretty results that appeal to the eyes, but the reality is that it does a lot of the heavy lifting. Here are some of the ways you can clean your mouth, teeth, tongue and gums:
Brushing – Brushing your teeth agitates and removes the bacteria and food particles that hang around on your teeth and tongue.
Flossing – There are still critters that hang out between your teeth that your toothbrush can't always get to. Flossing will invade their hiding place and evacuate the troublemakers.
Mouthwash – A great supplement to incorporate into your hygiene regimen is mouthwash. It helps to flush harmful substances and keep your mouth moist, which is another necessity for optimal dental health.
Tongue Scraping – Another way to clean your tongue is to use a tongue scraper. It allows you to get into the little grooves called papillae, where dead skin and bacteria can gather, causing bad breath and encouraging tooth decay.
The Danger of Relying on just Teeth Whitening
If you choose to just focus on the appearance of your teeth and neglect their hygiene, you run the risk of developing gum disease, which can lead to tooth loss and other serious conditions like heart attack and stroke.
But you don't have to worry about any of these things happening because you have made up your mind to take the proactive approach. You're planning on contacting your dentist of 98011 today, to schedule a visit and take control of your overall wellness by maintaining semi-annual visits for cleanings and examinations.
About the Author
Henry Hsue graduated from UCSD with a Bachelor of Science degree in Molecular Biology. He then went on to earn his Doctor of Dental Medicine degree from Boston University School of Medicine. Since then, he has continued to broaden his bank of knowledge by taking hundreds of hours of advanced education courses. A member of the American Dental Association and several other professional organizations, Dr. Hsue practices at Annigan Dental and can be reached for more information through his website.
Comments Off on Your Dentist in Bothell Says White Teeth Don't Determine Oral Health
No Comments
No comments yet.
RSS feed for comments on this post.
Sorry, the comment form is closed at this time.