August 22, 2017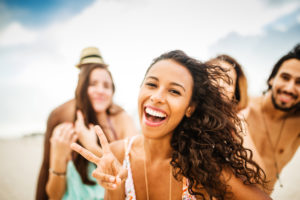 When you're not confident in your smile, other people can pick up on that. It's important to remain confident in your teeth and fix the issue that's draining your self-confidence. Flawed teeth can stop you from pursuing your dreams, hinder job opportunities, and leave you in a rut. Luckily, Annigan Dental has two eco-friendly orthodontic treatments: Invisalign clear braces and Six Month Smiles. Instead of googling "dentist near me" to find the straightening treatment that's right for you, consider visiting our office first—especially since we're offering an unbeatable discount! Find out more here.
Invisalign in Bothell
Finally, there's a discreet way to straighten your teeth without altering your matured, polished appearance. Invisalign clear braces use a series of practically invisible, removable aligners that no one can tell you're wearing. The aligners are fit just for you and apply a constant, soft pressure to guide teeth into their perfect places. You wear each set of aligners for about two weeks, removing them only to eat, drink, brush, and floss. As you replace each aligner with the next in the series, your teeth will move gradually until they have straightened to their final positions.
How can you benefit from Invisalign?
Did you know that you can achieve the straight smile you've been wanting in almost half the time of traditional braces when you use Invisalign? You only have to visit your dentist every six to eight weeks!  This is just one of many advantages that Invisalign has over traditional orthodontics:
You experience an immediate boost in confidence knowing that your orthodontic treatment is practically invisible!
You experience comfortable straightening from custom-fit aligners rather than sharp metal brackets and wires.
You can still enjoy your favorite foods because of the versatility Invisalign offers by being removable.
You can keep your dental routine simple by removing your aligners to brush and floss your natural teeth.
We Also Offer Six Month Smiles
Six Month Smiles is a short term orthodontic system specifically designed with mature patients in mind. Most adults are perfect candidates for this orthodontic treatment. The Six Month Smiles Lab will create personalized, natural looking, eco-friendly brackets and wires. Once placed, you will only have to visit our office every four to six weeks for advancements in the orthodontic treatment.
How can you benefit from Six Month Smiles?
The biggest benefit of this orthodontic treatment is right in the name. Treatments typically take four to nine months, sometimes even less than that (the average being six months). Also, your treatment is all done discreetly, blending in with your natural teeth. Can you imagine that? Having a brand new and improved smile in just half a year? It's possible!
Contact Annigan Dental for Deals on Your Straightening Treatment
For a limited time, Annigan dental is offering free straightening consultations and even deals if you find that you're a suitable patient for one of our orthodontic options. In fact, you can reduce your treatment payments to as low as $120 a month for either Invisalign or Six Month Smiles! Contact us today to schedule your free consultation today.
Comments Off on Searching For a "Dentist Near Me" with Orthodontic Deals?
No Comments
No comments yet.
RSS feed for comments on this post.
Sorry, the comment form is closed at this time.