May 8, 2017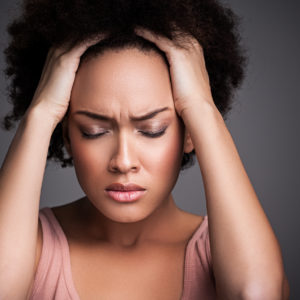 If you're suffering from chronic migraines, you may not know that your oral hygiene routine can affect the frequency and severity of these migraine headaches. A recent study conducted at the University of California, San Diego Department of Computer Science and Engineering suggested a link between the foods we eat, the way we absorb nitrates found in them, and persistent, chronic migraines. If you're a migraine sufferer, you may want to consider visiting the Annigan Dental team to learn more about the link between migraine headaches and poor oral health. Call our office to schedule a consultation with our team, and we can discuss the possible relationship between your smile and your chronic headaches.

Oral Bacteria & Migraines
You may already be familiar with the concept of the mouth/body connection, or the less official-sounding version – "You are what you eat." Research continues to confirm that these two ideas are pretty accurate. This relates to migraines because when we eat, nutrients from the foods we consume are absorbed by bacteria in the mouth. These bacteria break down various nutrients into digestible components. When we consume foods that are high in nitrates, nitric oxide or nitrites are created. Nitrites are often prescribed for patients with cardiovascular disease because they increase blood flow by dilating the blood vessels. Unfortunately for migraine sufferers, vascular instability is one of the main causes for these chronic, severe headaches.
How to Prevent Migraines Caused by Oral Nitrites
A first step is, of course, taking extra care to keep your teeth clean, especially following meals when the nitrites and nitric oxide may be released is essential. Teeth should be brushed at least two times a day and flossed at least once, but to limit nitrite exposure, we recommend chronic migraine sufferers brush about half an hour after each meal. In lieu of brushing between meals, you can also use an antimicrobial mouth rinse. There are varieties available in stores, and we can also prescribe oral rinses. You should visit a dentist at least two times each year for dental checkups and professional teeth cleanings. Finally, you can reduce your intake of foods that are high in nitrates including chocolate, wine, and bacon. However, many good for you foods like spinach and arugula are also high in nitrates so it may be unwise to completely remove nitrates from the diet. It's best to talk to a physician to make sure you're getting adequate nutrition before making significant changes to your diet.
Comments Off on Get Better Oral Hygiene and Stop Migraines with Your Dentist in Bothell
No Comments
No comments yet.
RSS feed for comments on this post.
Sorry, the comment form is closed at this time.