April 28, 2017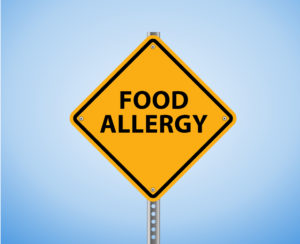 It's been six months since you've visited your dentist and you've been working hard to make sure you don't have the same reoccurring dental problems: cavities and bleeding gums. No matter how diligently you've been brushing and flossing your teeth, your dentist in Bothell still reports back with the same problems. What's the real issue? Did you know that your cavities and gum disease could be a result of food allergies, not your lack of home care? Annigan Dental wants to help those patients that feel helpless when it comes to their oral health. Let's explore how food allergies affect your saliva production and overall dental health.
Understanding the Role of Saliva in Oral Health
Besides healthy teeth, gums, and your tongue, saliva is the most important thing in your mouth. It's literally responsible for the inner workings of your dental health. Its basic functions are digesting food, assisting in tasting food, and swallowing. Besides those basic functions, saliva acts as a natural mouthwash, cleaning out dangerous bacteria in the intricate crevices of your mouth.
There are two types of saliva: thin and thick. When combined, they're an unmatched duo for maintaining a healthy mouth. But, when your body is confronted with a food allergy, your mouth is left with only thick saliva to maintain the important responsibilities both salivas hold.
Our Body Naturally Protects Us
Why would your body retreat important saliva when it's confronted with a problem? "Fight or flight" has always been a basic reaction for biological problems. It's the way your brain protects your digestive system from ingesting substances we're allergic to. Rather than thin saliva being present and making it easier to digest food, the thick saliva is present which holds bacteria and sticks to your teeth and gums.
Correcting Saliva Flow
Chronic dry mouth can have a lot of different factors that play into it. That makes it difficult to pinpoint and only eliminate that exact cause, but what you can do is eliminate definitive factors like:
Alcohol
Sodium Lauryl Sulfate (SLS)
Glycerin
Keeping your mouth hydrated also helps. Dr. Hsue recommends drinking fluoride rich waters that will not only keep your mouth moisturized, but the fluoride will further protect your teeth.
Add Xylitol to Your Diet
You've never heard of xylitol? You're not alone. It's actually more common than most patients know, occurring naturally as a sweetener in foods like corn and birch. Our bodies produce 15 grams of xylitol a day, but if we supplement an additional 1-2 tsp daily, it can help create more thin saliva.
Schedule an Appointment
Now that you have a little more information about what could negatively be effecting your oral health, the next best thing to do would be to visit your dentist in Bothell. Instead of constantly googling, "dentist near me" for dental advice, simply visit Dr. Hsue. We would be happy to help you not only unveil your dental issue mystery but develop a solution for you as well.
Comments Off on Dentist in Bothell Discusses Food Allergies & Saliva Issues
No Comments
No comments yet.
RSS feed for comments on this post.
Sorry, the comment form is closed at this time.