July 13, 2016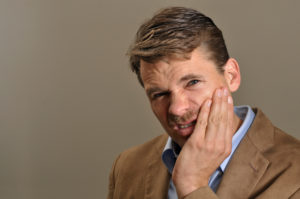 Everything looks so fresh today in the farmer's market. The apples and oranges practically glow with color and your mind is already eating before you pick them up. The farmers are smiling and showing their wares to an eager public. The senses are all stimulated and eager. You fill your bag up with produce, piecing together recipes for the week ahead. You finally make it home and decide to bite into that apple that's been on your mind since you first spotted it. Rather than joy, you feel immediate shooting pain. It catches you off guard and you immediately rush to the mirror and see one of your teeth is discolored. You've experience tooth aches as a child, but this was something completely different. This might be the first sign that you need a root canal in Bothell.
How Do I Know If I Need A Root Canal?
Typically, tooth infections manifest themselves on the enamel, or outside of the tooth. If left untreated it can spread to the inside, to the root and the nerve. The first sign that you might need a root canal comes from you. If you experience any acute or excruciating pain, this might be a sign that tooth infection has reached the inside. Another sign is if you experience a sensitivity to hot and cold temperatures. The key here is if the discomfort lingers after the hot/cold item has been removed. Sensitive teeth are very common, but this lasting pain is something you should definitely notice. The next few signs are visual and can be easily observed in a mirror.
Discoloration of the tooth
A pimple-like bump in the on the gums near the infected area
Swelling or other signs of irritation on the gums near the pain
You should give your teeth and gums a good look occasionally to check for signs of distress. Hopefully, you can notice these signs early to prevent you from experiencing any unnecessary pain. The earlier you catch it makes it easier for us to take care of it as well.
How We Can Help If You Need a Root Canal
Annigan Dental offers a variety of restorative dentistry services, and a root canal is one of them. This often times allows us to save all or part of the infected tooth. Dr. Hsue has performed many of these procedures and does everything he can to make the patient as comfortable as possible. A root canal is performed by accessing the infected inner part of the tooth and removing all of the damaged nerved and bacteria. It is then completely sealed and a ceramic restoration can be used to replace any part of the upper-tooth that needed to be removed.  While a root canal is never anyone's first choice in dental care, Dr. Hsue and Annigan Dental will take of it in the most comfortable way possible. If you are showing any of the signs listed here today, please be sure to come and see us.
Comments Off on Why You Might Need a Root Canal In Bothell
No Comments
No comments yet.
RSS feed for comments on this post.
Sorry, the comment form is closed at this time.